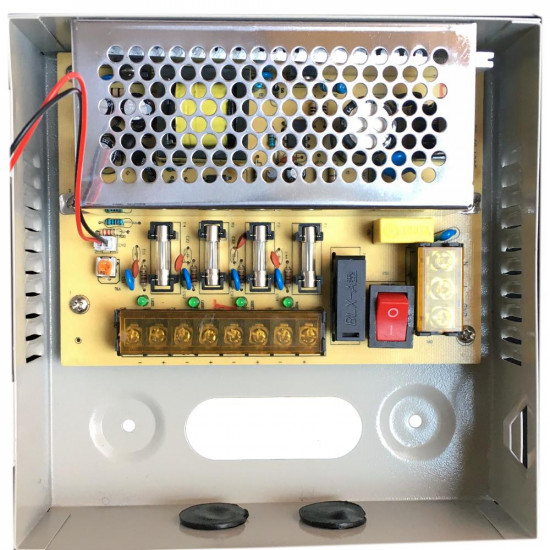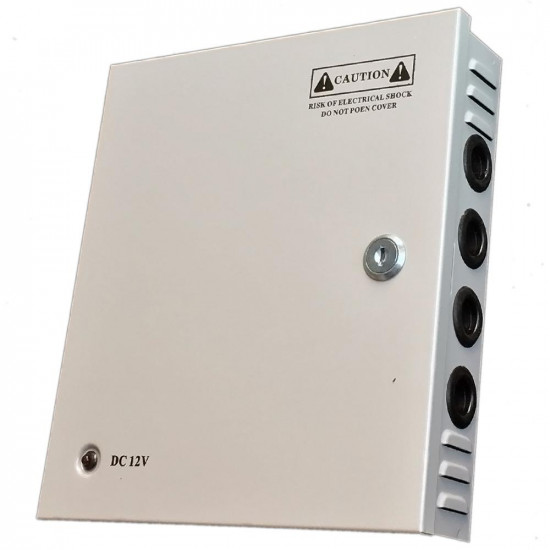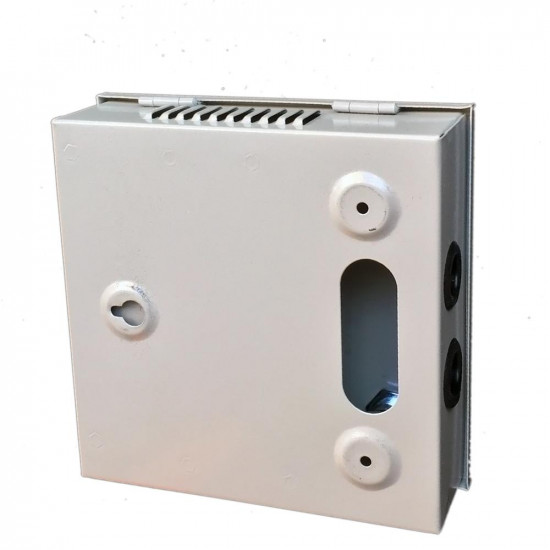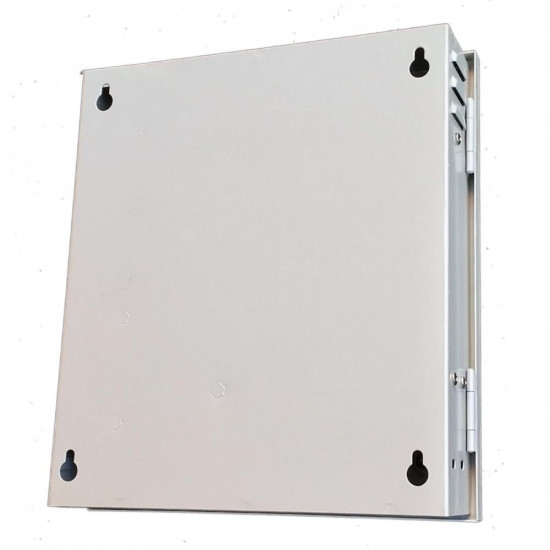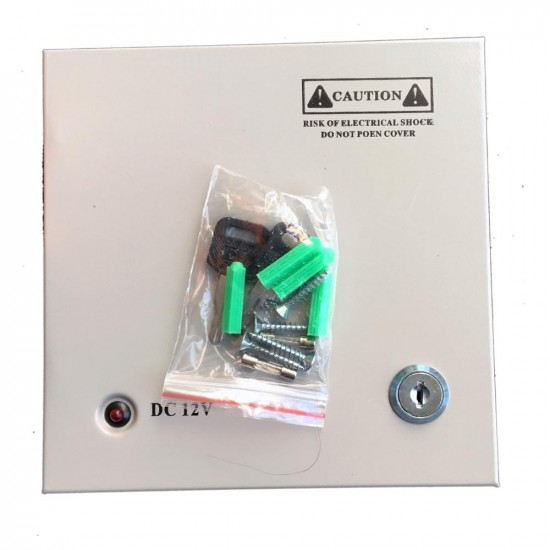 Specification:
OUTPUT DC Port: 4 Channel
OUTPUT VOLTAGE: DC 12V
RATED CURRENT: DC 5A
RATED POWER: 60W
SETUP,RISE TIME: 500ms,20ms/230VAC
INPUT VOLTAGE RANGE: AC 100-120V, AC 200-240V, 50Hz / 60Hz
FREQUENCY RANGE: 47-63HZ
LEAKAGE CURRENT: 1mA/240VAC
ENVIRONMENT: WORKING TEMP -10~+60°C
WORKING HUMIDITY: 20-90%RH non-condensing
STORAGE TEMP,HUMIDITY: -20~+85°C,10-95%RH
Shell Material: Metal case / Aluminum case
DIMENSION: 165X165X47 mm
Package Content:
1*4CH 12V/5A Power Box
Ares Vision supplies a wide selection of 12V DC power supplies and DC security camera power supplies to fulfill your security system's needs.
Our DC power supplies are built with sturdy, quality components to meet the highest standards and reliably power your lighting & security equipment.
All of our 12V DC power supplies ship same day. - Input Voltage : AC100-240, 50/60 Hz / Output Voltage : 12V DC
Separately Fused for Ultimate Reliance
All of our 12v CCTV power supplies are separately fused for each port at 1.1 AMP, This allows for easy trouble shooting for any possible shorts that can arise in your electrical projects. As well all the other ports won't be affected in case of electrical issues that may arise from a defective unit attached to the power supply. fuses are easily replaceable, and extras are included with each order.
Secured Access with Lock & Key
Each unit has built in lock cylinder and key for secure and easy access. full metal construction, Keeps out unwanted visitors and intruders from accessing and disabling your power supply.
Use With Most 12v Equipment
Thanks to the wide use of 12v power, Our PSU can be used to power a number of 12v equipment, uncluttering your life from all those extra adapters. Applications include cctv cameras, LED lights, Routers, Motors and Much more!
CCTV Power Supply 4CH Port Box, Distributed Power Supply for CCTV DVR Security System and Cameras, Output 12V 5A 60W Maximum
Stock:

In Stock

Model:

EP-12V-5A-4CH