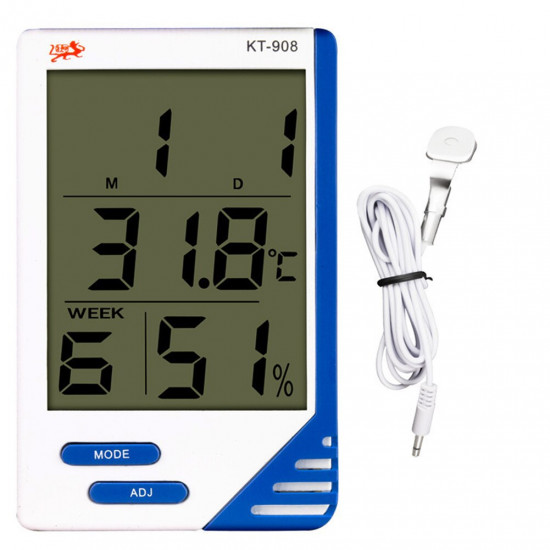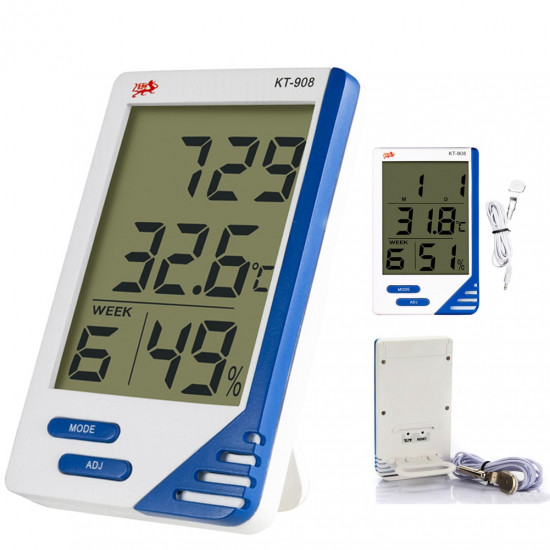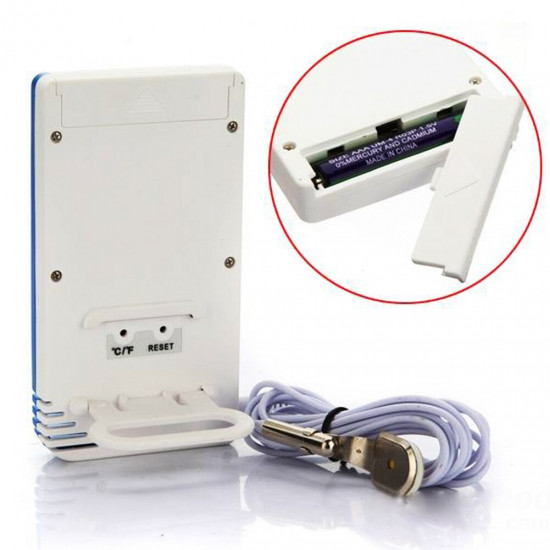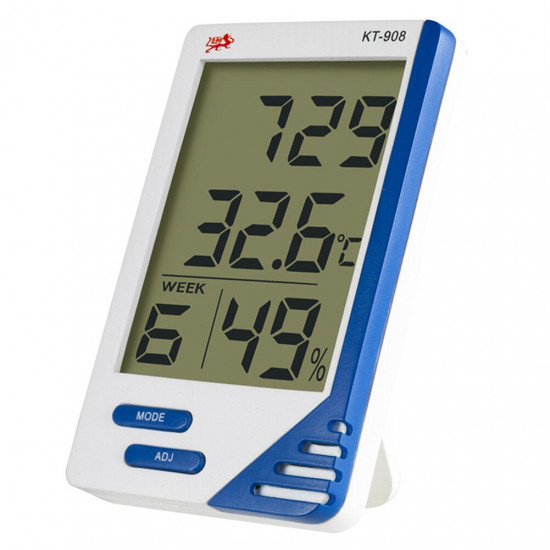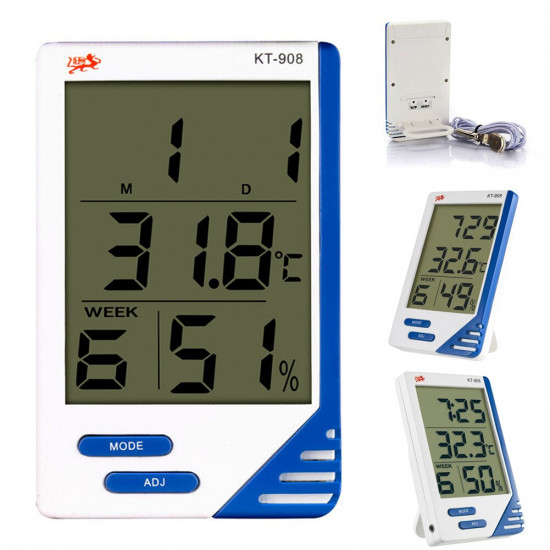 Hot





Features:
-This is a great, brand new indoor / outdoor thermometer hygrometer combination.
-The outdoor sensor comes on an about 6 ft (1.8m) long, thin wire.
-It can easily be routed through a window frame to measure outdoor conditions.
-Great to make sure you set your air conditioner to a comfortable temperature.
-It can also be used for science projects or terrariums.
Specifications:
Large LCD display simultaneously showing indoor and outdoor temperature indoor humidity
Recording MAX/MIN temperature and humidity value automatically
Selectable temperature unit:Centigradeor Fahrenheit
With back stand and hanging hole at back side
TemperatureRange:
Color: As the picture show
Indoor: 14.0 to 122.0 Fahrenheit / -10.0 to 50.0
Outdoor: -58.0 to 158.0 Fahrenheit/ -50.0 to 70.0 Centigrade
Resolution: 0.1 Centigrade / 0.1 Fahrenheit
Accuracy: +/- 2Fahrenheit or +/- 1.0 Centigrade
HumidityRange: 20% to 99% +/- 5% relative humidity
Accuracy: +/-5% (for the 40 - 80% range)
Memory: min/max for indoor and outdoor temperature
Dimensions: 915816mm
Clear display for easy reading
Battery: 1 x 1.5 Volt button battery (included)
Function:
Indoor temperature / outdoor temperature / humidity display
Centigrade / Fahrenheit temperature display
Highest / lowest temperature humidity memory function
12/24 hour clock
Clock display, can automatically display the date of 5S
Daily alarm clock function
Calendar display function
Week display
Automatic time / date display
Automatic display of indoor and outdoor temperature, 5S automatic interchange display
Package Included: 1 x Digital Thermometer
Hygrometer thermometer Met Groot Lcd Display KT-908
Stock:

In Stock

Model:

KT-908