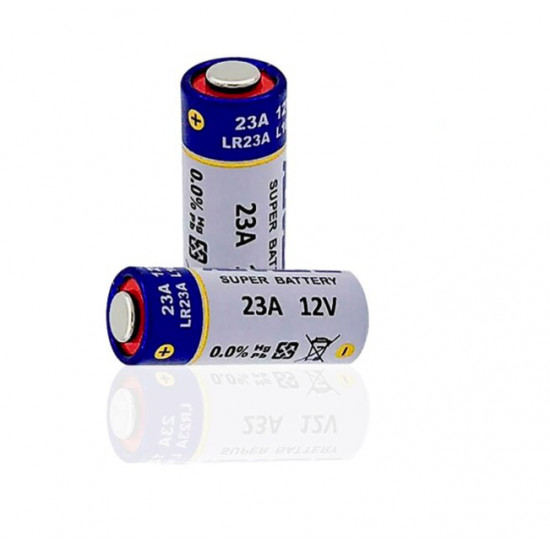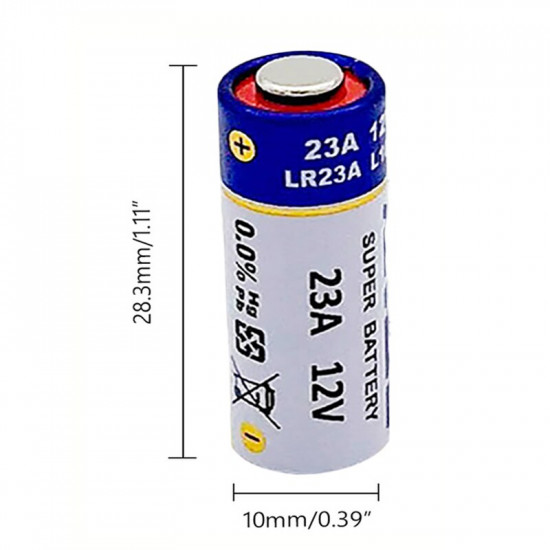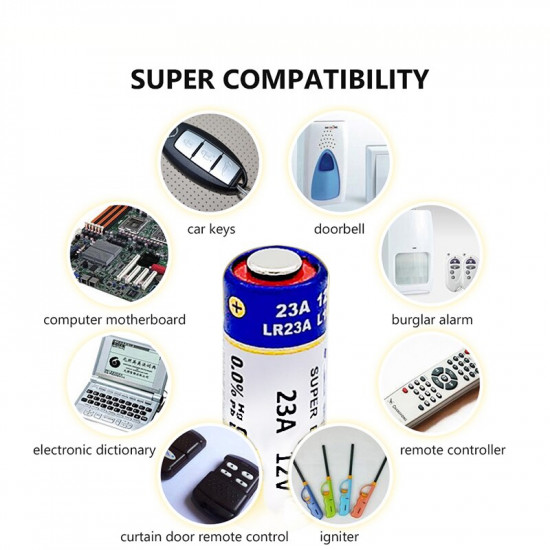 12V 23A alkaline dry battery 21/23 A23 E23A MN21 MS21 V23GA L1028 small batteries for toys, doorbell, remote control, etc
Specifications:
Marque : Metama
Voltage: 12V
Diameter: about 10mm/28.5mm
Model: 23A
May also be known as: 23A, 23AE, A23, E23A, V23GA, MN21, GP23A, LRV08, 8F10R, 8LR23, 8LR932, CA20, K23A, L1028, MS21, RVO8 or VR22;
Use:
Doorbell, automatic remote control, digital camera, MP3, walkman, electronic toys, calculator, memory backup, pagers, watches, Bluetooth headsets, blood pressure monitors and so on.
Attention:
Please keep the batteries in a dry and cool place.
Do not recharge or throw into fire.
Insert the battery in the correct direction and avoid short circuits.
12V 23A alkaline battery for wireless doorbell
Stock:

In Stock

Model:

12V-23A-ALC

Dimensions:

28.50mm x 28.50mm x 10.00mm
Tags:
Battery
,
alkaline
,
12V
,
23A
,
doorbell
,
wireless
,
battery
,
23GA
,
21/23
,
A23
,
A23S
,
E23A
,
EL12
,
MN21
,
MS21
,
V23GA
,
MN21
,
L1028
,
RV08
,
GP23A
,
K23A
,
Doorbell battery
,
battery wireless doorbell