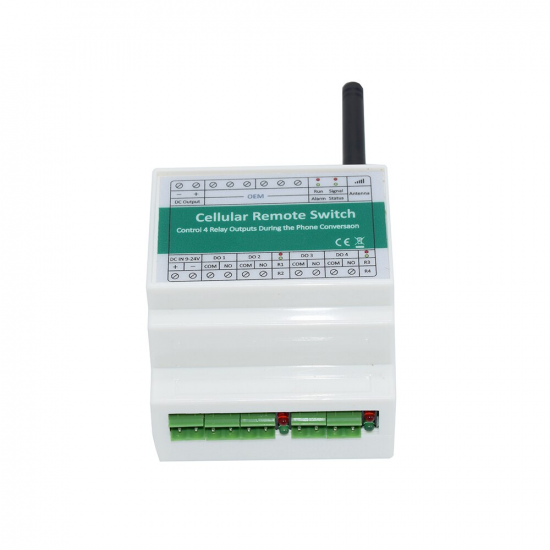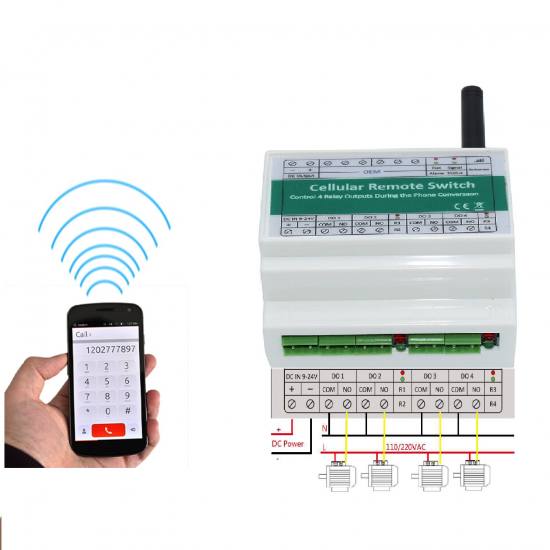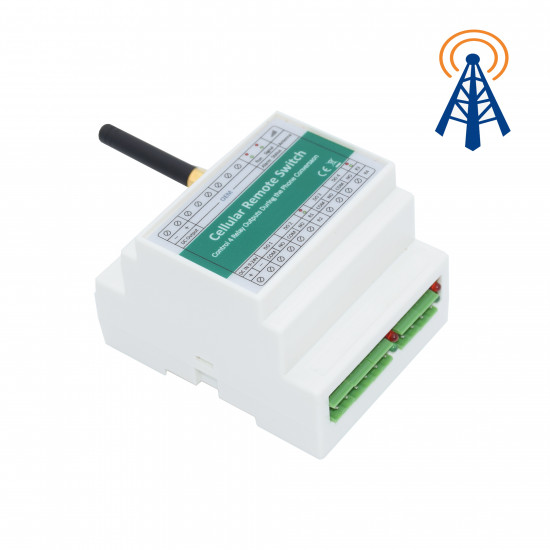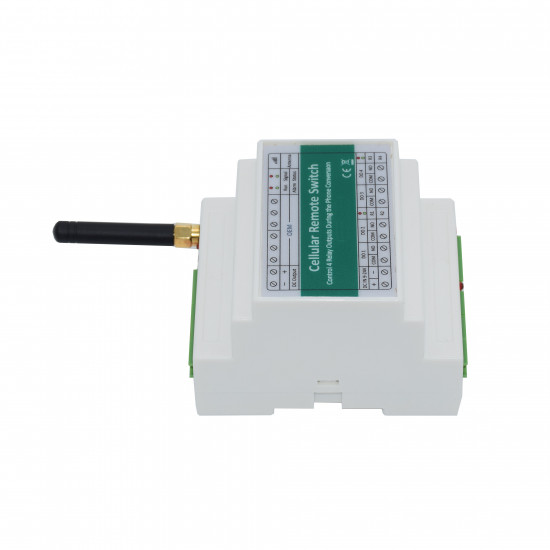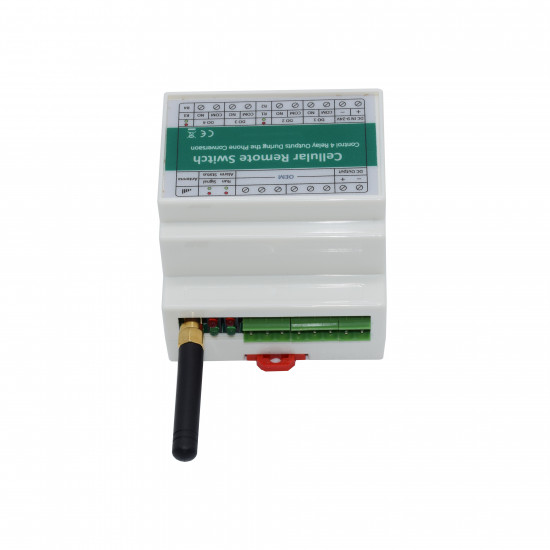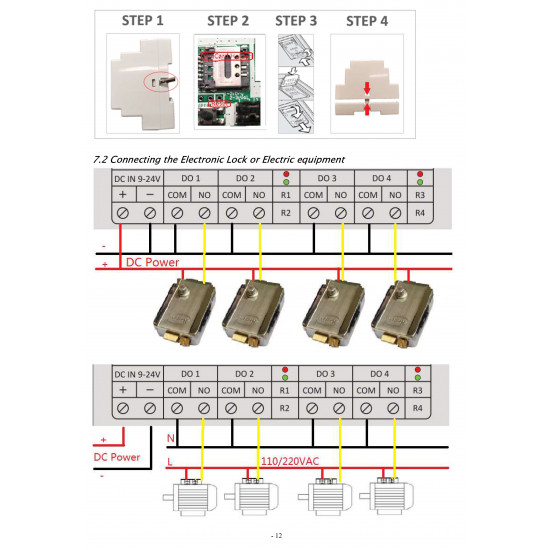 GSM Frequency : GSM:850/900/1800/1900Hz
Power Supply:9-30V DC/1A/1.5A/2A
Power consumption : Max. 55mA/Average 25mA
SIM Card: Nano type, 3V
Antenna: 50 Ω SMA
Relay Specification: 3A/250V AC | 20A/14V DC
Users : 200
Storage temperature: -20℃~+60℃
Relay Time : Max. 0s - 9.5s
Features
1.Control 4 relays by the keys on the mobile phone during the phone conversation
2.Remember relays status when power failure
3.Automatically report current status by SMS to the 1st number
4.Multiple applications. (gates, bollards, barriers, garage doors, shutters and access doors or machine).
5.Secure - Using caller ID for identification, unknown callers are ignored.
6.Can be operated from anywhere, no distance limit.
7.Add or remove users by SMS Text command.
8.The relay close time is programmable
9.Up to 200 authorized phone numbers can be configured.
10.Four outputs with relay (3A/240VAC)for connecting the switch of the door or machines.
11.The relay action will return a SMS confirmation to the owner, this function is editable by user.
12.Easy to install (Industrial guide rail:35mm)
13.Based on GSM Network, applied to many applications.
GSM remote control On track 4 Outputs T400
Stock:

In Stock

Model:

T400

SESDZ
Tags:
Remote control
,
GSM
,
On rail
,
4
,
channels
,
T400
,
relay
,
SMS
,
call
,
SIM
,
control
,
distance
,
DIN
,
Rail
,
card