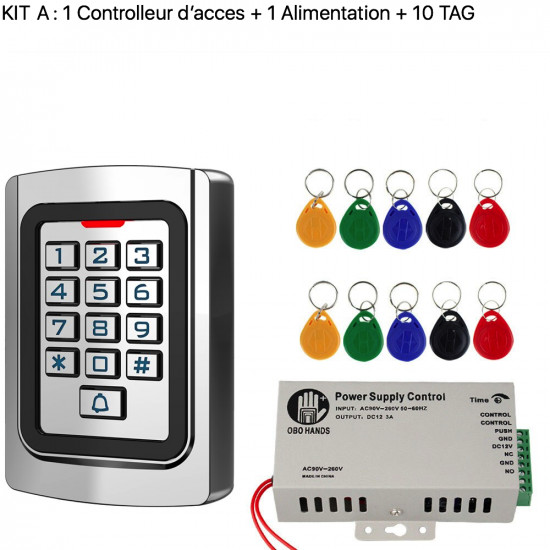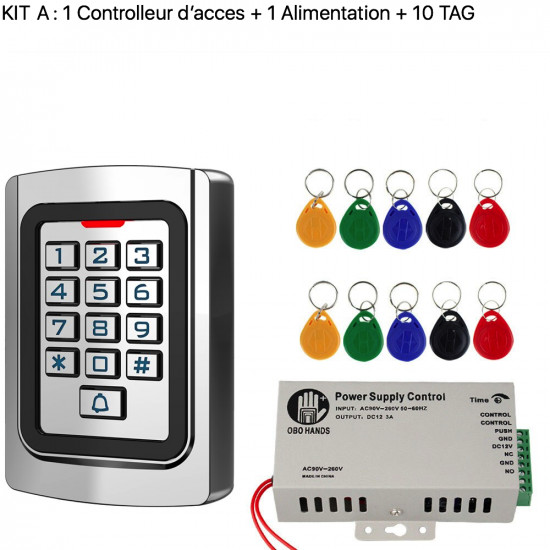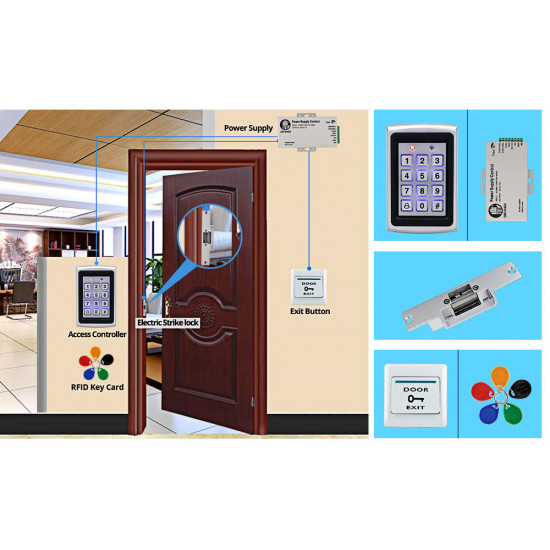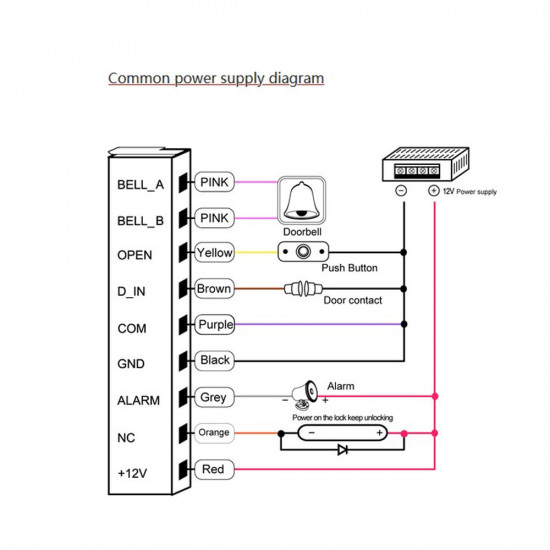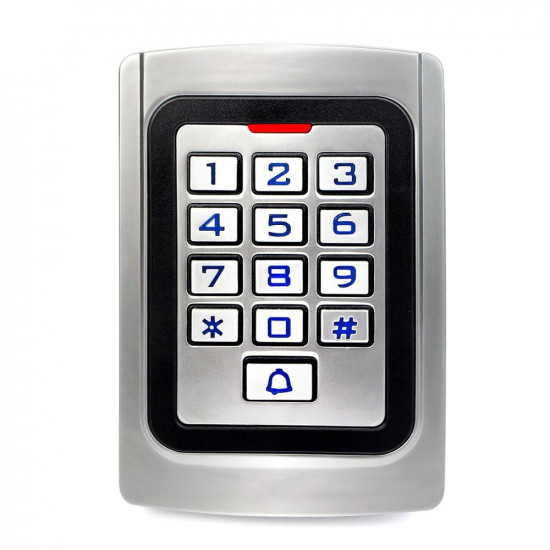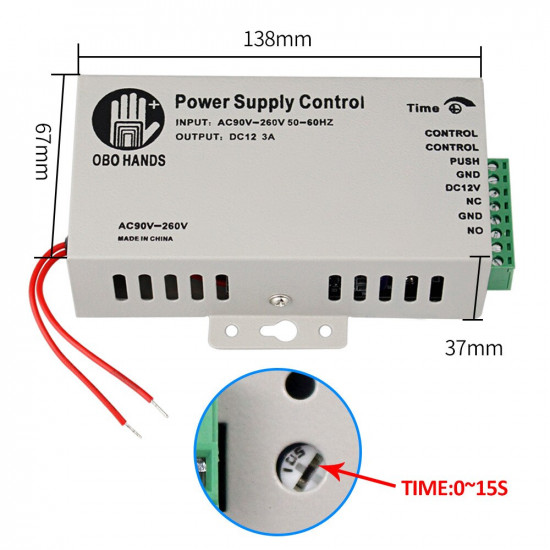 Free Shipping






sesdz offers you Door Access Control System Kit K10-001 RFID Keypad Waterproof Cover + Electric Door Locks + DC12V Power Door Opener for Home:
Product Description
Access Controller:
1. High quality and high security. Sensitively and response quickly.
2. 1000 standard user capacity. Support card, password, password plus card to open the door
3. With door bell button, blue backlight keypad. With WG26 interface. Has 2 relays output
4. With time delay, tamper alarm function. Support one-door.
5. Does not need to connect to computer, item can works alone. Application: Home/ hotel/ office/ apartment/ factory, etc
User Capacity: 1000 user cards
Dimension: 77*120*27mm(L/H/W)
Working Frequency: 125KHz
Working Voltage: DC12V
Working Current: 1.2A
Working Temperature: -30 to +60
Reading Distance: 0-10cm
Relative Humidity: 20%-90%
Power Supply:
1.AC input: Standard AC100V-240V 50-60HZ
2.DC output: Stabilivolt DC12V/ 3 A
3.Package Dimensions: 117 x 68 x 32mm
4.Remote control function:Yes
5.Dimension: 138X67X37mm( L/W/H )
RFID Keyfobs:
125KHz rfid frequency key card, waterproof
Operating frequency: 125kHz
Each card pre programmed and has a unique identity number on it.
Please Noted: There are 5 color of the RFID keyfobs for optional
Note:(blue, red, yellow, green, black). We will send blue by default.
If you need other color, please leave message to us.
Composition of the package:




SET A contains: 1 digicode + 1 power supply + 10 TAGs
K10-A Door Access Control System Kit
Stock:

In Stock

Model:

K10-A

SESDZ