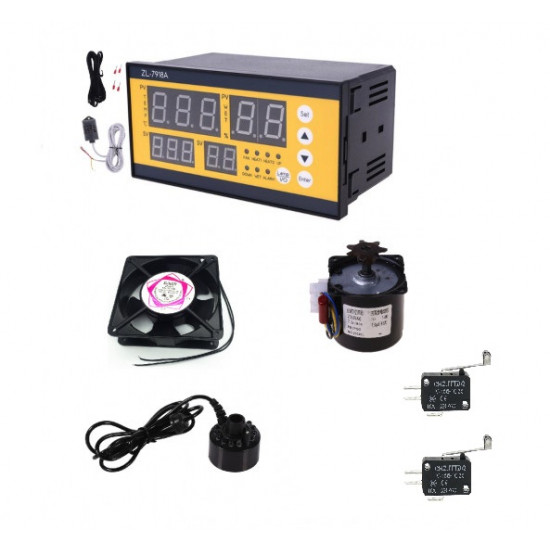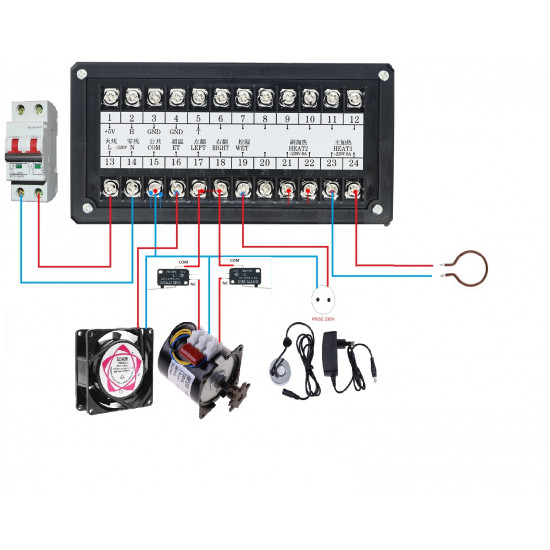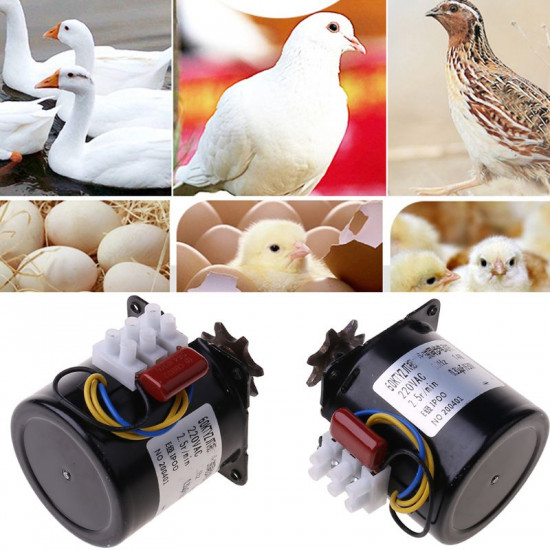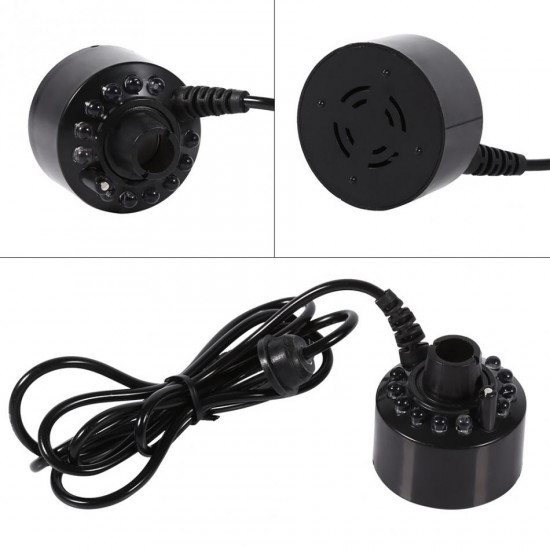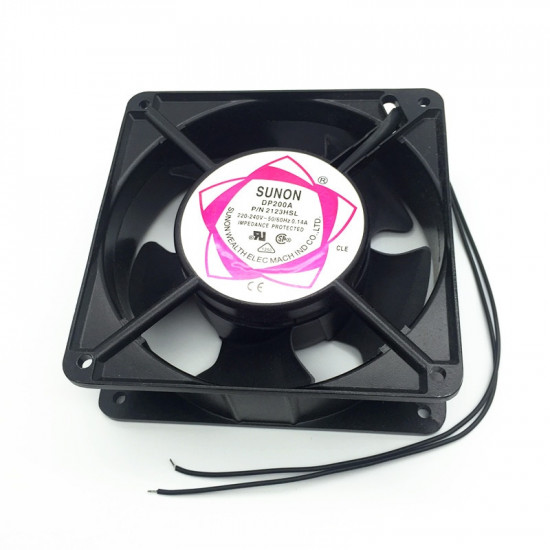 Hot Free Shipping





sesdz offers you a set of parts in the form of a complete kit for making an incubator at home, all the necessary is included in this kit
The kit includes the following parts:
ZL-7918A Incubator Controller:
Power supply: 100~240Vac, 50/60Hz
A temperature sensor (L = 2.0 meter)
A humidity sensor (L = 2.0 meter)
Setting range: humidity 10~80% RH; Temperature 1~65℃
Display range: humidity 0~99% RH; Temperature -9.9~99℃
Measurement Accuracy: Humidity ±3% @ 25℃; Temperature ±1% @ 25℃
Output control: 7 outputs
(Main heater, auxiliary heater, lamp, humidity, right-turning egg, left-turning egg, fan)
Output load: heating ≤ 1500W; Lamp ≤ 100W; Humidity, egg turning and fan ≤ 1A/250Vac
Hatching days counter: the maximum value is 99 days
Egg turning control: turning period: 1~999 minutes driving time: 0~999 seconds
Rotation time counter: 0~999 times
Air exhaustion control: period: 1~999 minutes; Exhaustion time: 0~999 seconds
Lamp control: period: 1~999 minutes; Lighting time: 0~999 seconds
Operating environment: -10~45℃; Less than 90% RH without dew
Device dimension: 160*80*95mm
Installation drilling size: 151.5*76.5m
Fan:
Voltage: AC 220-240V, 50/60Hz
Rated current: 0.1A;
External Material: Metal
Black color;
Size: 12x12x2.5cm/4.7x4.7x1(L*W*H);
Cable length: 28cm / 11
egg turning motor:
Model: 60ktyz (center shaft)
Power: 14W
Voltage: AC 220V/110V
Shaft size: approx 7mm x 19mm
Rated speed: 2.5r/min
Packing: pieces
Characteristics:
This product is composed of a permanent magnet synchronous motor, and one of the synthetic speed reduction mechanisms, reversible synchronous motor can be controlled.
With low power consumption, large torque, low noise, small volume, light weight, easy to use features.
At the rated voltage frequency of the motor speed is not affected, remains stable.
When the motor is overloading or stalling, the motor coil does not burn out!
Air humidifier:
Housing material: full plastic
Rated voltage: AC 24V
Plug: female plug
LED color: red, yellow, blue
Working temperature: +5~45℃
Best running level: 40-60mm
Atomization amount: 500ML/H
Atomizing head height: 15mm / 0.6 inch
Line length: approx. 1.2M/47.2inch
Atomizing head: approx. 4.6*2.5cm / 1.8*1.0 inch
Product weight: approx. 105g
Limit switch :
Product Name: Micro Switch
Model No.:V-15-1C25
Contact Type: SPDT 1NO 1NC
Actuator type: push button
Max. Overload Current: 15A 250VAC
The kit contains: 1 ZL7918A controller, 1 turning motor, 1 humidifier, 1 fan , 2 limit switches
Note: the resistor is not included in the kit, it is an option that can be added separately from the order

KIT-DIY-incubator SESDZ-INC-ZL7918-A
This product qualifies for free shipping
This product qualifies for free shipping
Stock:

In Stock

Model:

SESDZ-INC-ZL7918-A