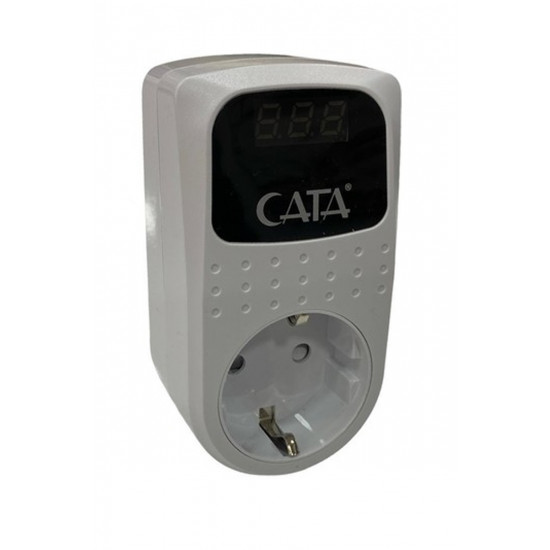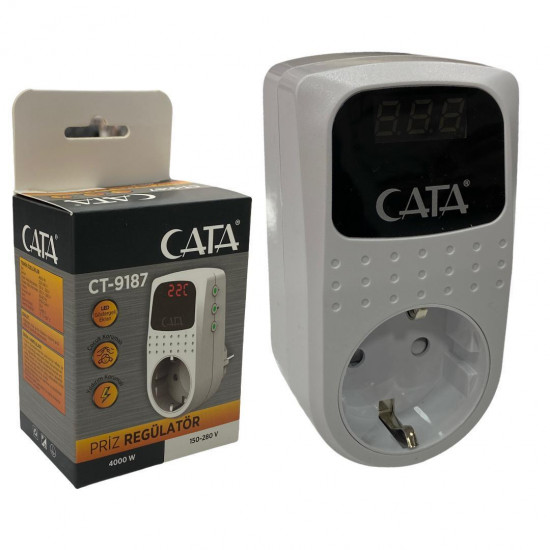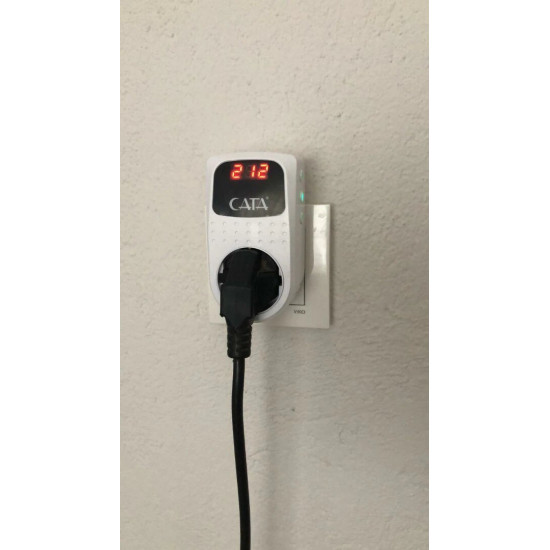 New



Low Voltage Protection Socket 16A CATA-CT9187:
PRODUCT FEATURES:
Current: 16 Amps
Dimensions: 85x70x40mm
Weight: 86 grams
Nominal voltage: 150-280 Volts
Maximum power: 4000 watts
Voltage Protection: Between 150 Volts and 210 Volts
USE
Connect the product to the 220V input. The total power of the connected device(s) must not exceed 3500 Watts. When the socket LED is on, the protection is active.
- Lightning protection: The product is equipped to protect your devices from the harmful effects of lightning.
- Child protection: There are covers in the product that prevent the insertion of foreign objects or the use of children.
- LED indicator: There is an LED indicator on the front panel of the product, indicating that the protection is active.
areas of use
- TV/LCD/LED
- LAPTOP
- SOUND SYSTEM
- WASHING MACHINE
- MICROWAVE
- A REFRIGERATOR
Low Voltage Protection Socket 16A CATA-CT9187
Stock:

In Stock

Model:

CT-9187

Weight:

86.00g

Dimensions:

85.00mm x 70.00mm x 40.00mm

cata
Tags:
Low Voltage Protection Socket 16A CATA-CT9187
,
socket
,
protection
,
overvoltage
,
undervoltage
,
voltage
,
16A
,
cat
,
cat algeria
,
electrical protection algeria
,
cat ct-9187
,
ct-9187
,
ct 9187
,
ct9187