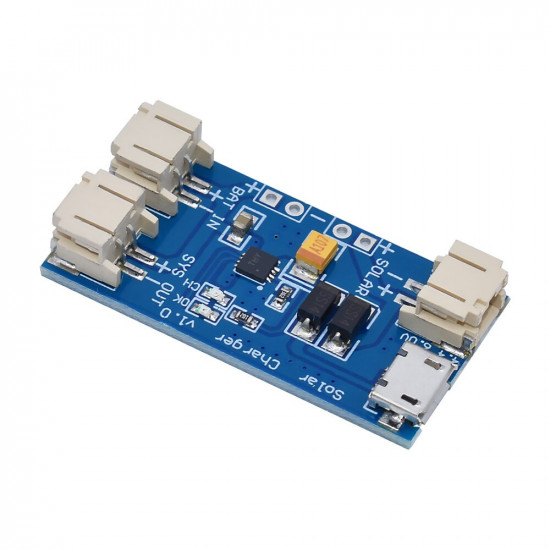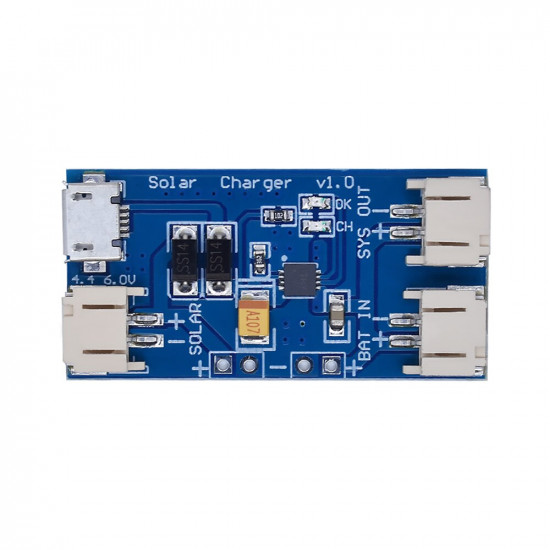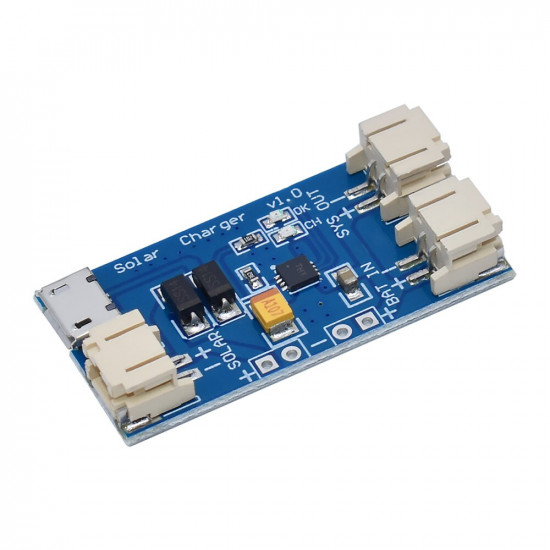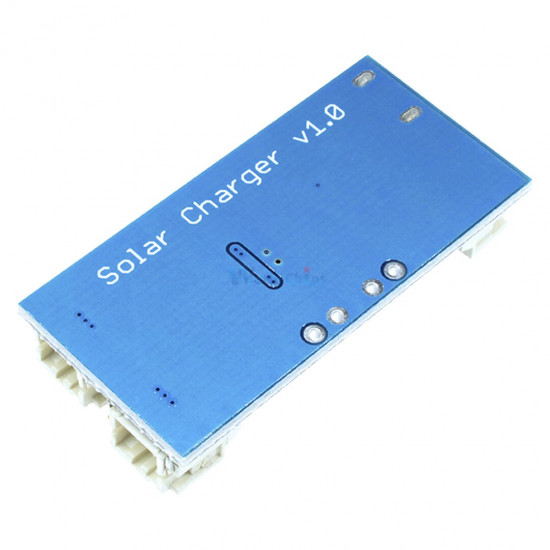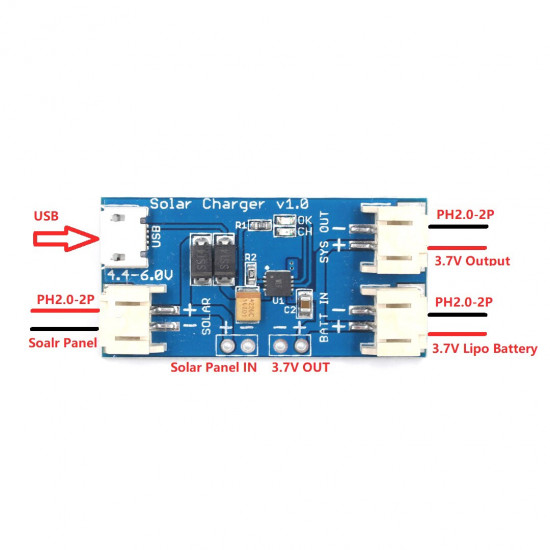 New





Description:
This is a super mini solar Lipo charger based on the CN3065 - single lithium battery charging management chip.
This solar charger gives you the opportunity to get the most possible energy from your solar panel or other photovoltaic device and turn it into a rechargeable LiPo battery. Setup is also easy, just plug your solar panel into one side of the solar charger and your battery into the other and you're ready to start charging!
The solar charger output is for charging a single lithium-ion polymer cell. The load must be connected in parallel with the battery. By default, solar charging is set to a maximum charging current of 500mA with a maximum recommended input of 6V (minimum 4.4V). It is recommended not to charge batteries beyond their rated capacity.
Specification:
Solar panel input: 4.4-6V
Max charging current: 500Ma
Interface: 2-pin JST connectors (or PH2.0)
Short circuit protection
Continuous Charge Current up to 500mA
Battery status indication (red: charging, green: charging)
Micro USB connector
Mini Charger CN3065 Lipo Solar for Lithium Battery
Stock:

In Stock

Model:

CN3065