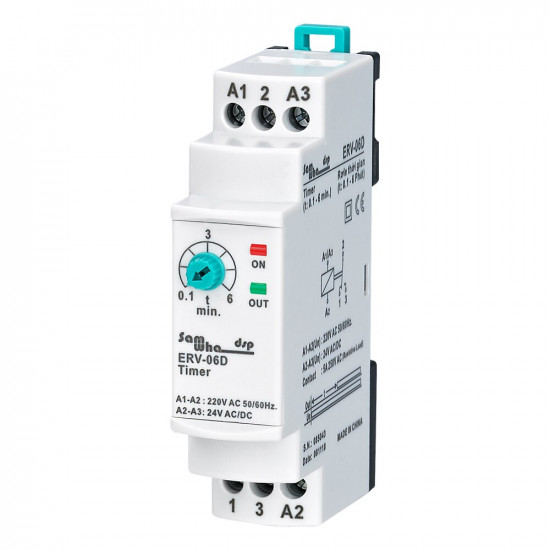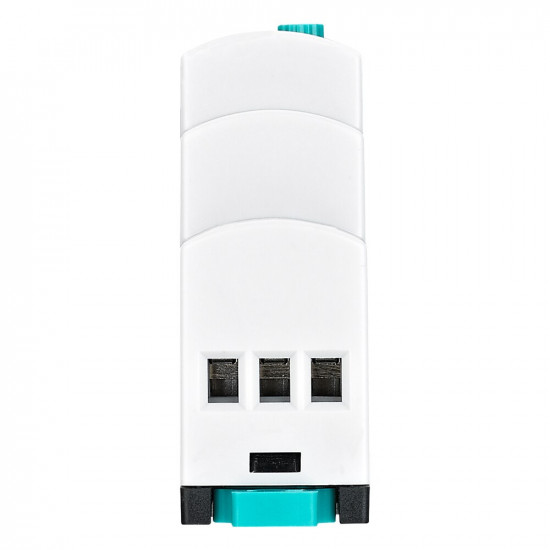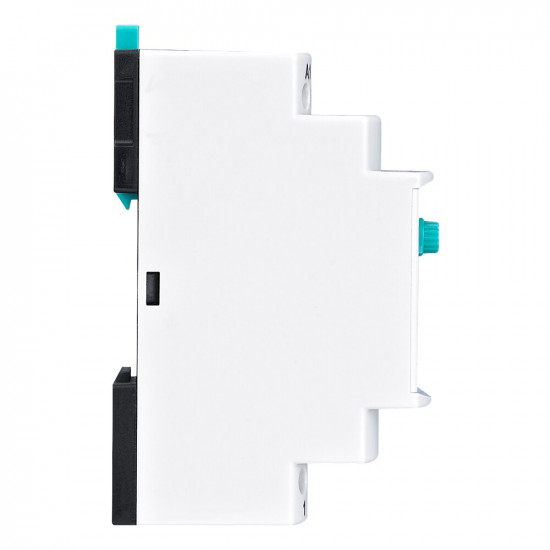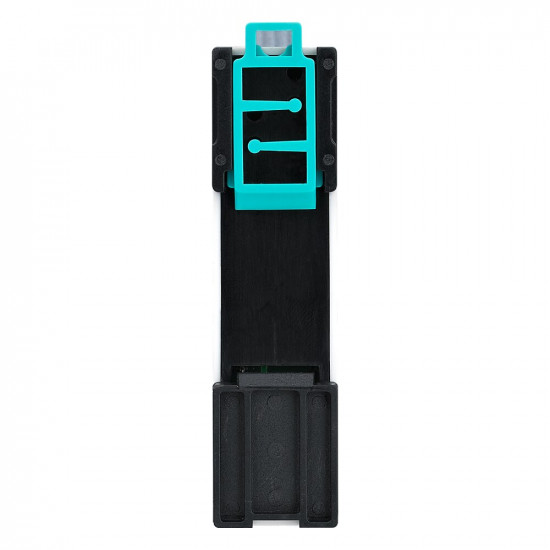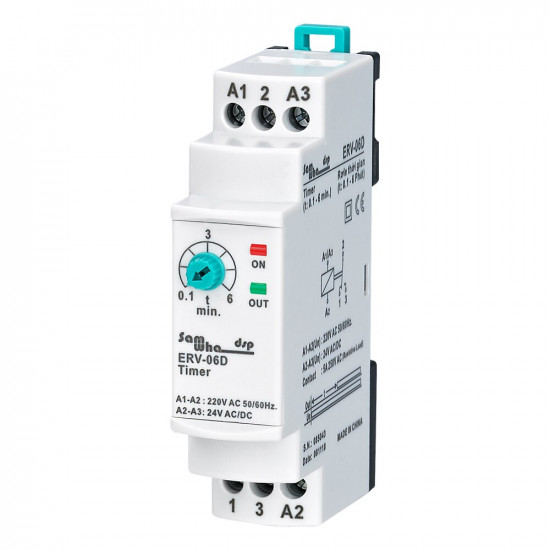 General
ERV-XX timer relay are used in all fields (industry, house, plant etc.) need controlls related to the time.
Usage and Working Principle
Please make the connection according to the diagram. Please adjust the delaying time by the button. Energize the device. Device will count the stand by time. On(Power) led gets on when the counting occurs, Out(relay) led gets off. During this step contact output is (NC)1. After the time is up Out (relay) led gets on and contact output is (NO)3. Until it is de-energized device remains the same.
Maintenance
Switch off the device and release from connections. Clean the trunk of device with a swab. Don't use any conductor or chemical might damage the device. Make sure device works after cleaning
Warnings
Please use the device according to the manual. Don't use the device in wet. Include a switch and circuit breaker in the assembly. Put the switch and circuit breaker nearby the device, operator can reach easily. Mark the switch and circuit breaker as releasing connection for device.
Specifications
Operating Voltage(Un)....: 150V-260V AC/24VDC or 110VAC/24VDC Operating Frequency.......: 50/60 Hz. Operating Power...............: <4VA Operating Temperature..: -20°C.....+55°C Time(t)...................................: 0.1sec.-60min. Display:...................................: On led and Out led Connection Type..............: Terminal connection Weight................................: Max.90gr. Contact....................:5A/250V AC (Resistive Load) Mounting...........................: Vertical assembled in the panel or assembled on the din rail Operating Altitude..........: <2000meter Cable Diameter.................: 2,5mm²
Working Mechanism
Dimensions
Connection diagram
On Delay Time Relay Electronic Adjustable (0.1-6min.)
Stock:

In Stock

Model:

ERV-0.1-6

SKU:

1

Samwhua Dsp