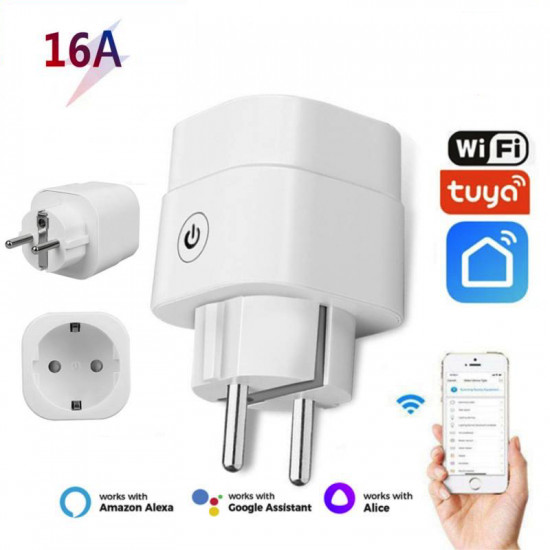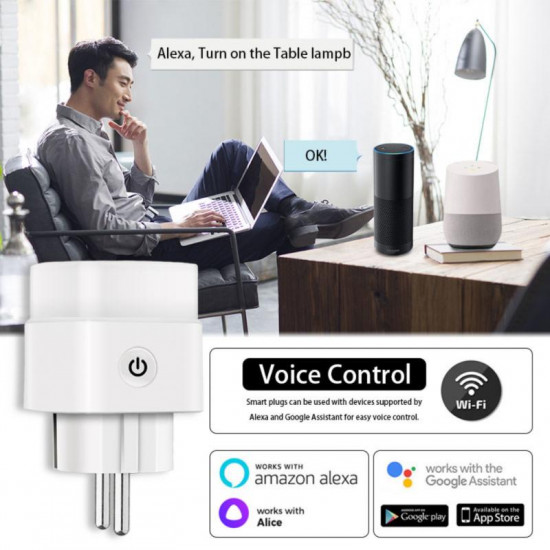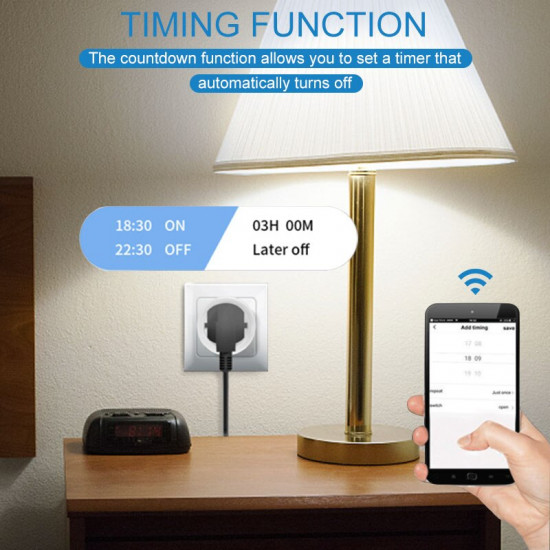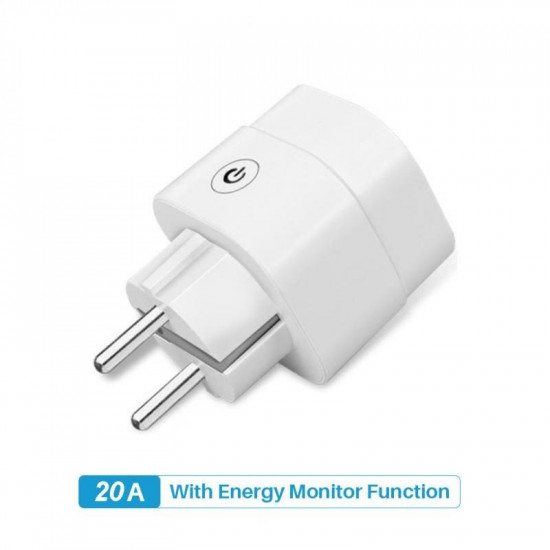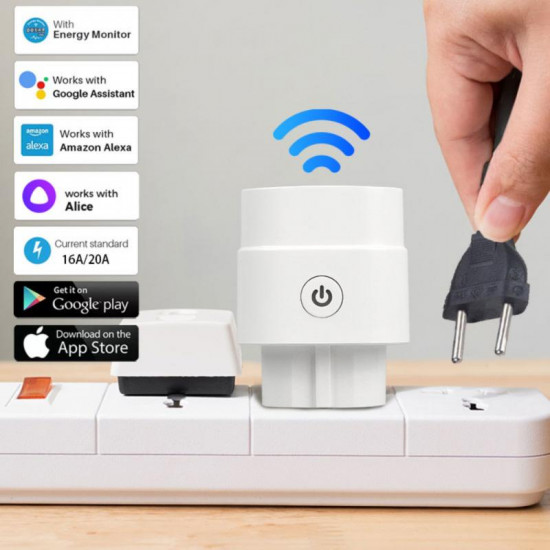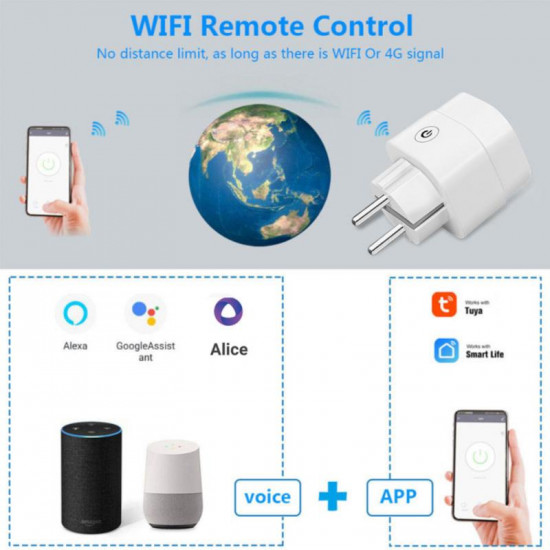 2-3 Days






Note: this outlet does not include an energy monitor

Description:

1. The 16A smart socket
The 16A smart socket can be used for all non-smart devices, as long as the device is plugged into the WiFi smart socket, the APP can easily turn on or off the switch remotely. In addition, the device can create scenes together with other smart devices and use them in conjunction. At the same time, the device can be turned on or off through the voice of Alexa or Google assistant. What's more, you can also set the timing to turn on or turn off the device.You only need to connect to the WiFi at home, no additional hub, you can easily use the smart socket
2. APP control/remote control
Control your home appliances at anytime and anywhere, and you can turn on / off those devices through your smartphones controlled by IOS or Android system (Smart Life/TUYA APP).
3.Voice Control



This smart plug allows voice control with Alexa/Google Assistance.
Simple and quick operation by scanning the QR code to download app (App Store / Google play Store)
4. Time setting
You can plan and set a specific time to automatically turn on/off home appliances in the living room, kitchen, bedroom or bathroom, which helps to save electricity.
5. Group control and sharing
Set up a group for all Google home outlets and control them with one. You can share your Alexa and wifi plug with all family members. Don't worry, everyone can easily control them.
6. Create a smart scene
"Alexa, turn on the humidifier in the living room."
Set it on the APP and turn off the water heater at 18:00.
Set the home mode: if the home mode is activated, the device will be executed (close the curtains, turn on the living room light, turn on the TV, turn on the air conditioner, turn on the humidifier)
Specifications:

Type: EU Smart Plug
Wireless support:2.4GHz,1T1R
Input voltage: AC110-240V
Standby power:<0.5W
Size:45mm*85mm
Application support: IOS8.0 or higher and Android4.1 or higher
Control method: WiFi
Shell: Flame-retardant VO grade PC
Rated current:20A/16A
Rated power:4400W/3840W
Package Included:

1*Smart plug
1*Manul
Smart Plug Wireless Remote Control Timer Socket 16A 220V WiFi EU
Stock:

2-3 Days

Model:

SP-EU-16A

Dimensions:

85.00mm x 45.00mm x 45.00mm
Tags:
Plug
,
smart
,
Tuya
,
Tuya Algeria
,
Wifi
,
eu
,
16A
,
20A
,
220v
,
monitor
,
power supply
,
timer
,
APP
,
Smart Life
,
Alexa
,
Google Home
,
Yandex
,
Alice
,
amazon
,
amazon algeria
,
googlehome algeria
,
alexa
,
alexa algeria
,
smart home
,
smart home algeria