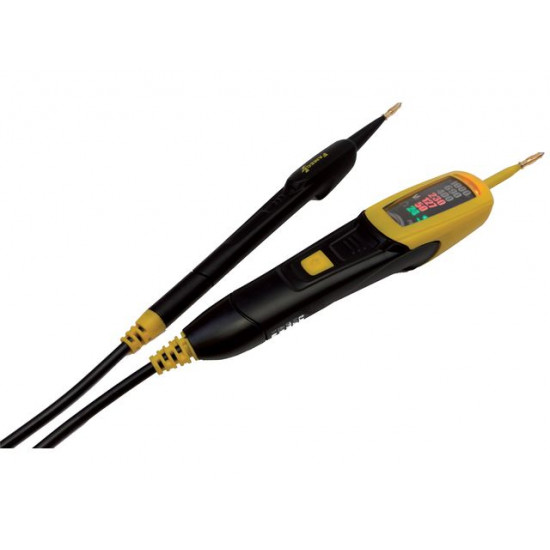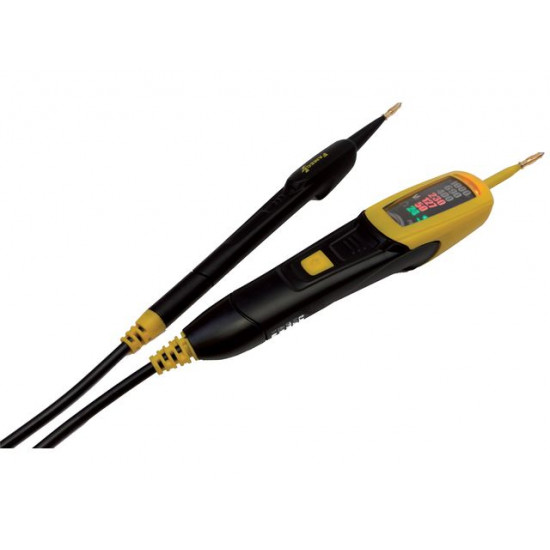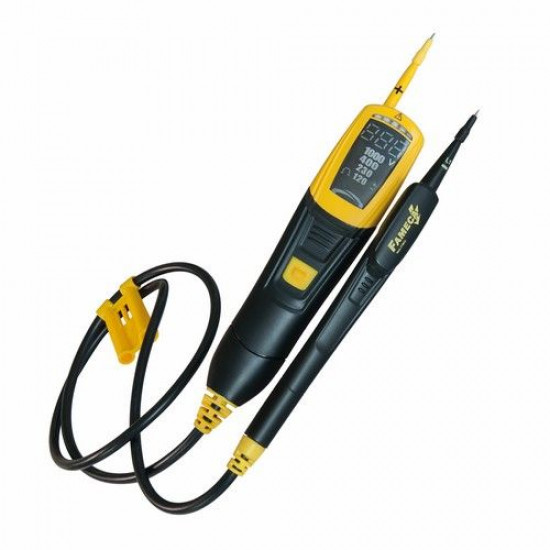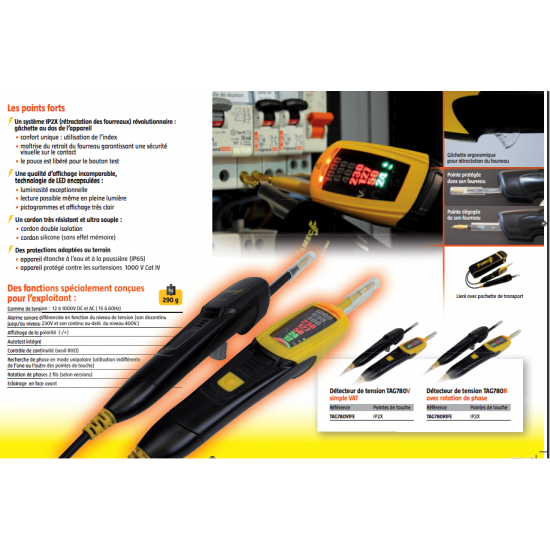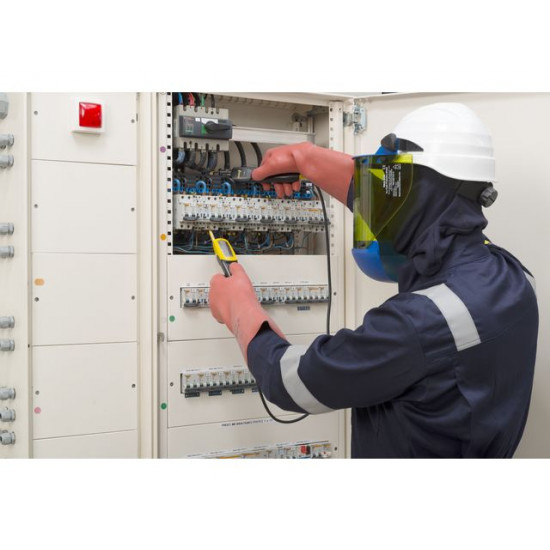 New





Voltage detector (VAT) Low Voltage IP2X TAG780
To perform voltage absence checks on low voltage networks as part of lockout operations
Sticks can be mounted on the device to carry out voltage absence checks on overhead networks
FEATURES
• Compliance with IEC 61243-3 standard
• Voltage range: 12 to 1000 V DC and AC (15 to 60 Hz).
• Audible voltage presence alarm differentiated according to the voltage level (discontinuous sound up to the 230 V level and continuous sound beyond the 400 V level).
• Polarity display (-/+).
• Integrated self-test.
• Continuity check (threshold 80Ω).
• Phase search in unipolar mode (indifferent use of one or the other of the test probes).
• Lighting on the front face.
• Protected against water and dust: IP65.
• Protected against overvoltages. CATIV 1000V.
• Supplied with 2 AAA batteries and carrying bag.
MORE PRODUCT:
• New generation, ultra-bright display.
• Reading possible even in bright light.
• Double insulated silicone cord: robust and ultra flexible (no memory effect).
• Display up to 1000 V.
• Retraction of the sheath by a trigger on the back of the device (exclusive solution guaranteeing control of sheath withdrawal and visual safety on contact)
• Control point lighting diode
• Possibility of mounting poles on the device to check the absence of voltage on overhead networks (ref. SFEANT780)
VOLTAGE DETECTOR (V.A.T) BT IP2X FAMECA TAG780
Stock:

In Stock

Model:

TAG780VIFE