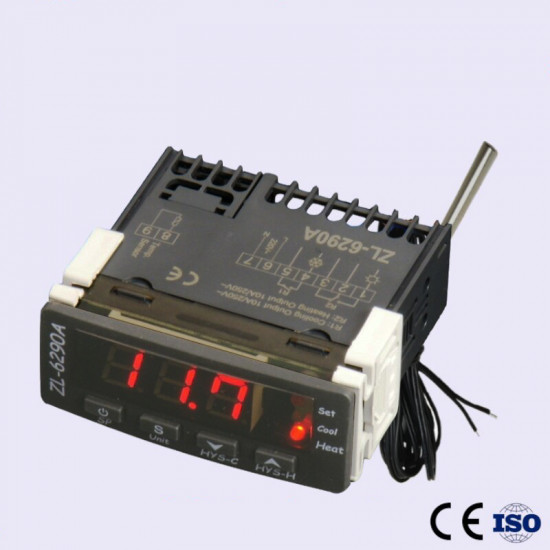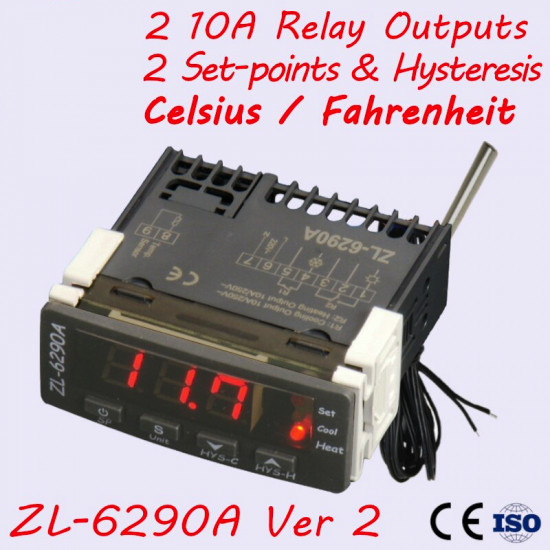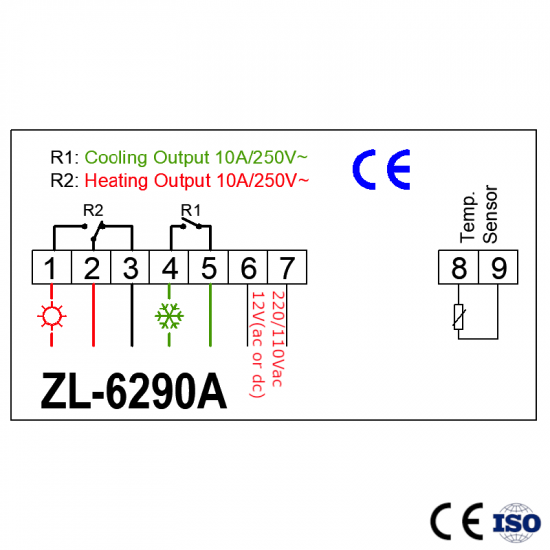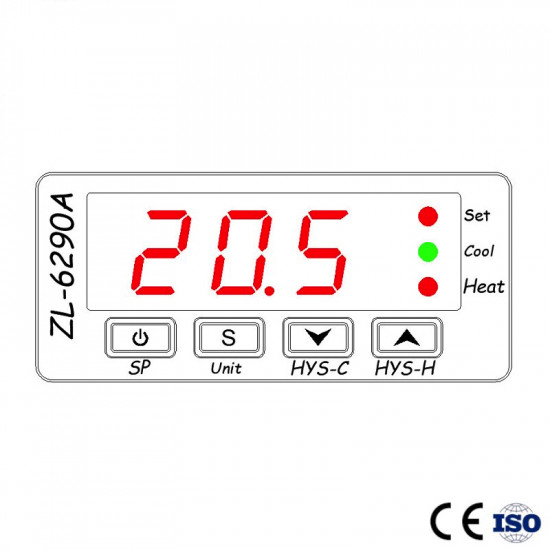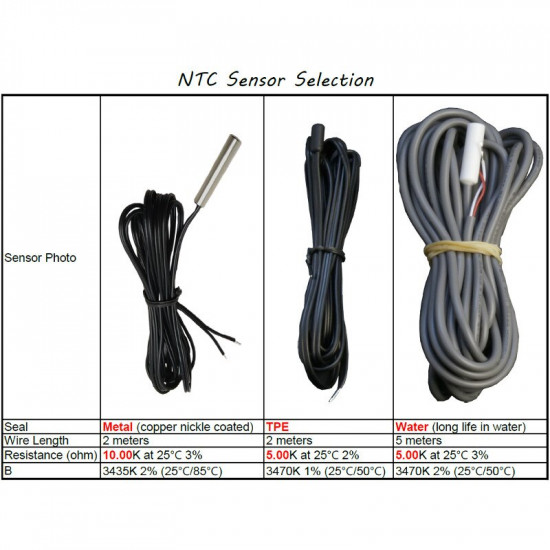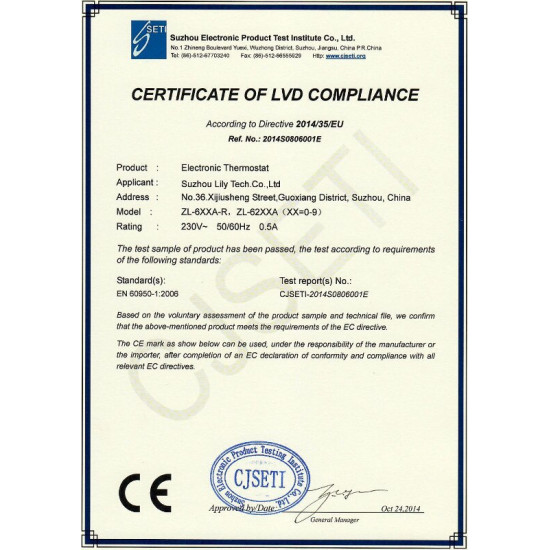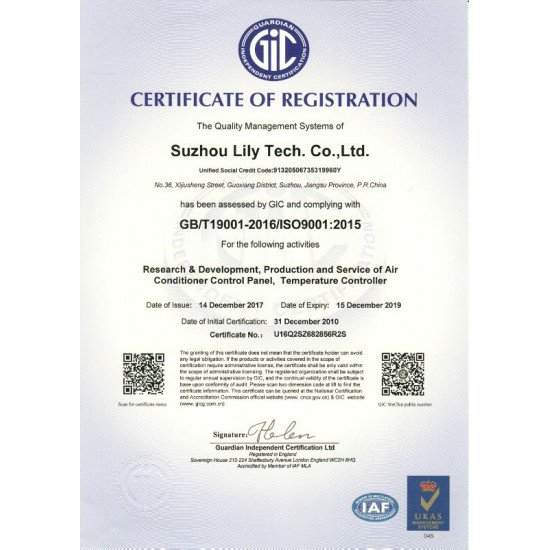 ZL-6290A
Temperature Controller
Introduction
ZL-6290A (ZL-1000) is similar toSTC-1000andITC-1000, with enhanced specification.
It has two outputs, one for cooling, and one for heating, to regulate temperature to a set-point.
It will judge heating or cooling mode automatically: if the room temperature is higher than set point, cooling mode; else heating mode.
More settings make application, such as incubator control, much better.
Specification
Sensor: NTC
R25℃= 10K, B25/85℃= 3435K; R25℃= 5K, B25/50℃= 3470K
Setting range: -50.0 ~ 99.0℃, or -58.0 ~ 210.2℉
Display range: -50.0 ~ 99.9℃, or -58.0 ~ 211.8℉
Terminal: 2*1.5mm2or 1*2.5mm2
Outputs:10A* 2, 250Vac (under pure resistance load)
Working: -10~45℃, 5~85%RH without dew
Case materials: PC + ABS fire proof
Protection level: IP65 (Front side only)
Dimension: W78 x H34.5 x D71 (mm)
Installation drilling: W71 x H29 (mm)
Keypad and Display

CE LVD Certification:
CE EMC Certifcation:
ISO Certification:
ZL-6290A Digital Temperature Controller
Stock:

In Stock

Model:

ZL-6290A
Tags:
Temperature controller
,
digital
,
ZL6290A
,
ZL-6290A
,
ZL 6290A
,
STC-1000
,
stc 1000
,
controller
,
temperature
,
probe
,
thermostat
,
thermostat algeria
,
ketotek
,
ketotek algeria
,
thermoregulator
,
relay
,
PTC
,
220 V
,
incubator
,
incubator Algeria
,
controller