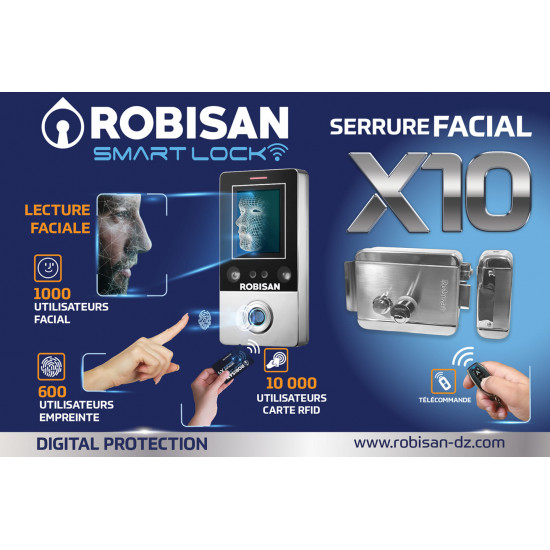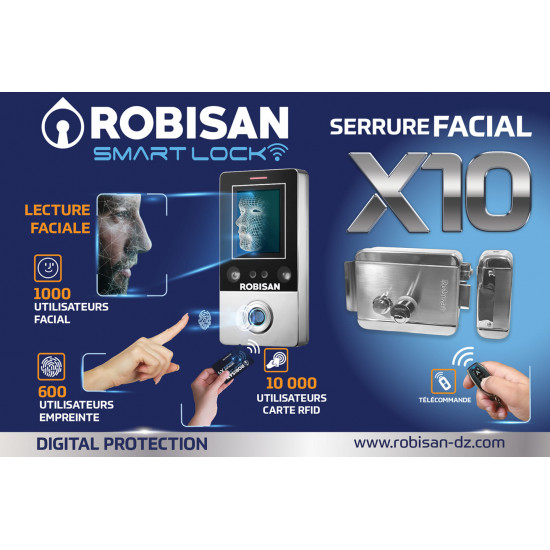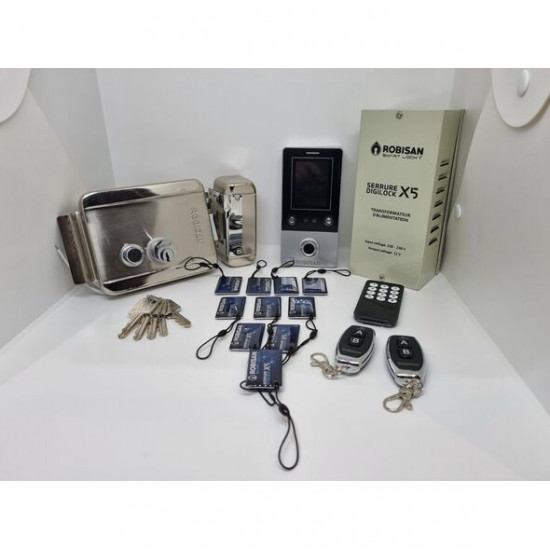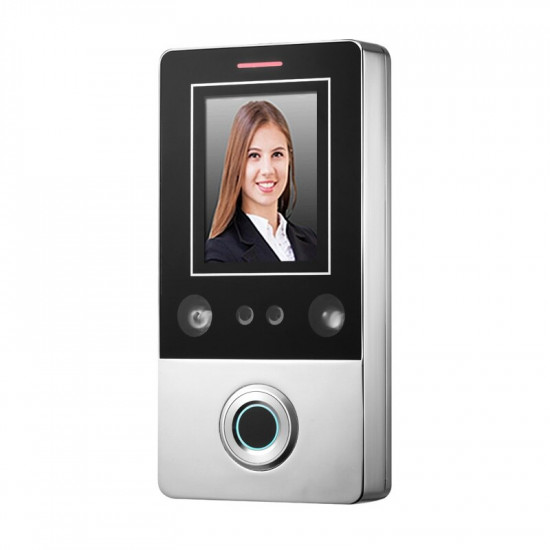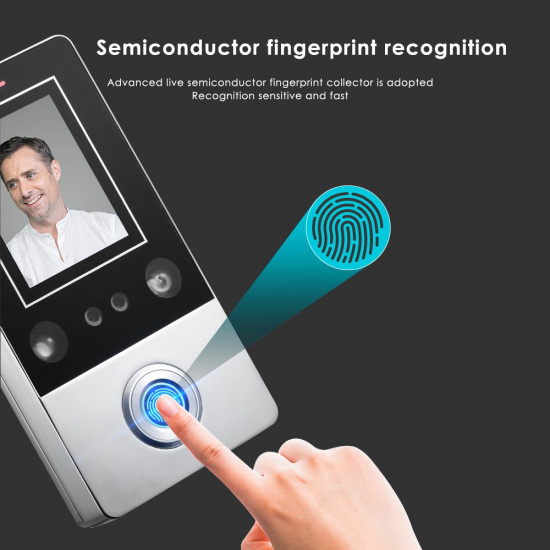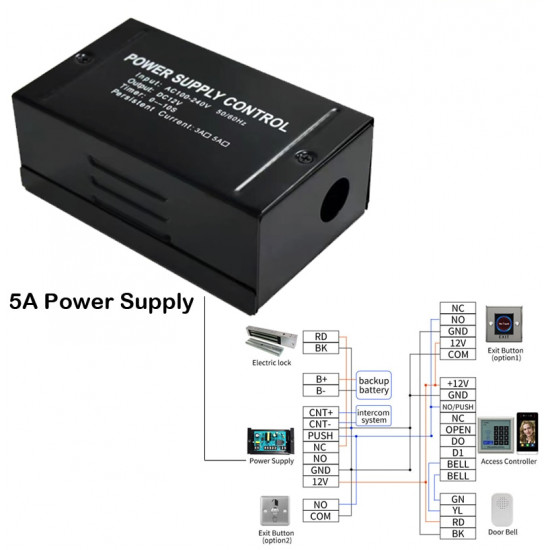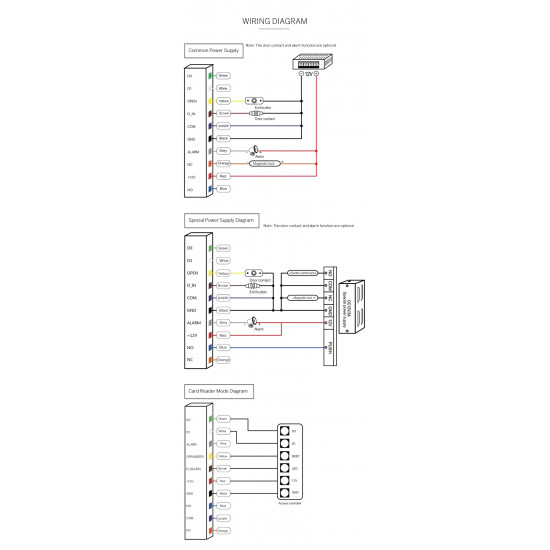 The robisan X10 access controller kit with fingerprint and facial recognition and a set of products that allows you to control access to your doors via several modes:
Facial

Footprint

RFID tags

Facial +Finger (fingerprint).

Tag + Finger

Facial + Finger + Tag

Remote
The kit is essentially composed of:
Power box

Card reader and fingerprint and facial recognition

Electric lock 458S

5 mechanical keys

10 IC-type TAGs

2 remote
Card reader and fingerprint and facial recognition
The product is a new generation of multi-function face recognition standalone access controller and reader,
Which uses the powerful, stable and reliable new 32-bit ARM core microprocessor design.
It can be used as a weight reader or as a standalone access controller/reader.
And is suitable for access control applications in offices, private communities, villas, banks and pharmacies.
Features:
> Read 125KHz EM card (default)
> Keyboard feature: Infrared remote control operation.
> Output protocol: can work as a reader. The transmission format can be adjusted by users.
> Access mode: card, face recognition, fingerprint, card + fingerprint, card + face recognition
> Admin card: admin card, admin fingerprint (add/delete)
> User capacity: 10,000 card users, 1000 face users and 600 fingerprint users
5A access control power supply
Description:
This is 100-240V access control power supply, it is made of high quality electronic components and advanced international technology, it has anti-interference ability, provides very stable and reliable output in various applications such as lock control/controller control/exit button/RFID-IC reader. Etc.
Key functions:
It directly controls the electric lock.
Can reduce access controller load, save wiring to reduce hidden trouble
Set NC/NO outputs, can control different kinds of electric locks
Delay control circuit based, latch time can be 0-15 seconds
Automatic protection function, unexpected situations such as
In the event of a power supply short circuit, the power supply may be
Temporarily disconnected or the car insurance line fuse deactivated
Operation device: E/M lock, access controller, exit push button
Main specifications:
AC Input: Standard 100-240V
DC output: Stabilivolt DC12V/ 5A
access controller kit with fingerprint and facial recognition ROBISAN X10
Stock:

In Stock

Model:

X10

Robisan
Tags:
kit
,
access controller
,
fingerprint
,
facial recognition
,
ROBISAN
,
X10
,
lock
,
trigger
,
electric
,
power supply
,
digicode
,
Algeria digicode
,
robisan algeria
,
controle d'acces algérie
,
125KHZ
,
13.56Mhz
,
TAG
,
card
,
door
,
elevator
,
building
,
elevator algeria