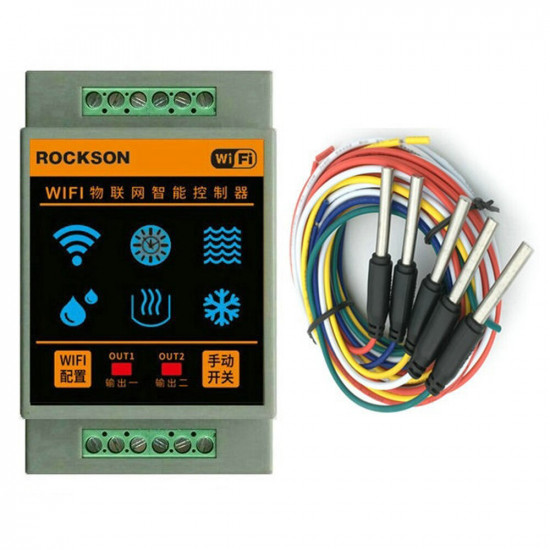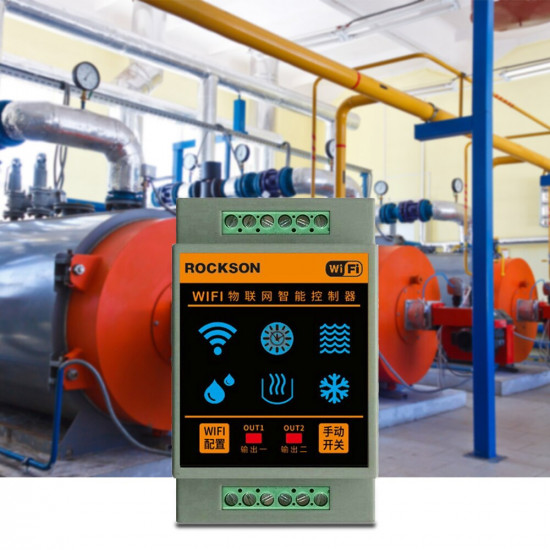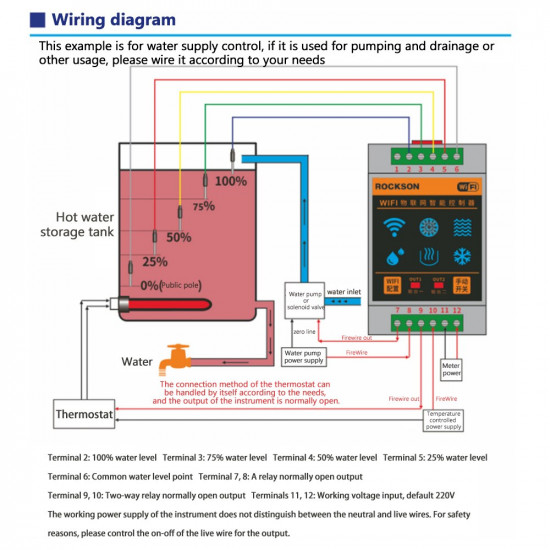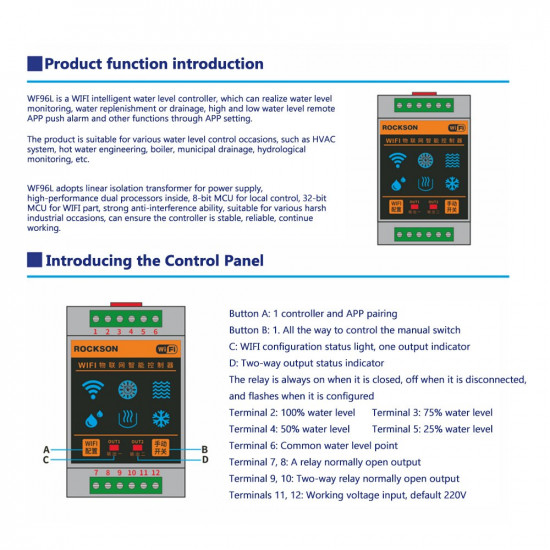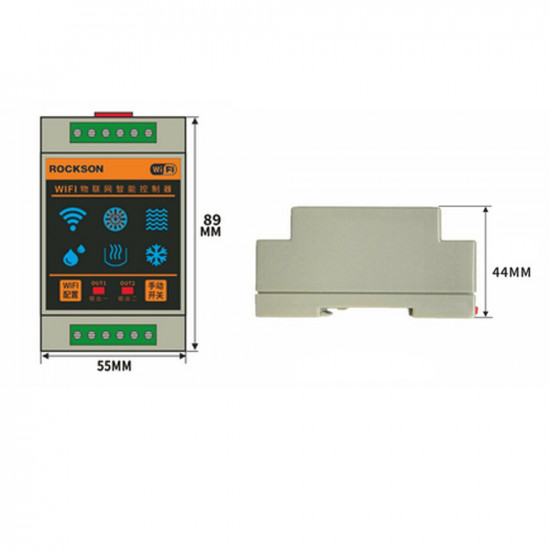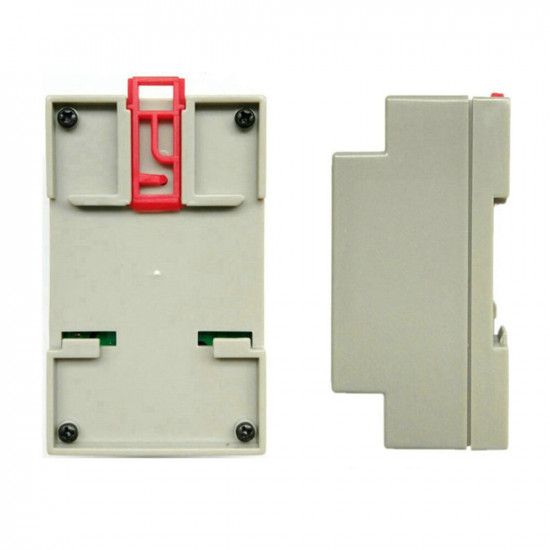 New






Tuya Wifi Home Water Level Controller Sensors Water Level Alarm Device Swimming Stream Detection System
WF96L is a WIFI smart water level controller, which can be set by APP to realize water level monitoring, water supplement or drainage, remote APP push alarm notification of high and low water level, etc. Suitable for various water level control occasions, such as HVAC system, process hot water, municipal drainage, boiler, hydrological monitoring, water tower, storage tank, irrigation breeding, etc.
Features:
WF96L adopts linear isolation transformer for power supplies, beautiful dual-performance processors inside, 8-bit MCU for local control, 32-bit MCU for WIFI part, strong ability without interference, suitable for various industrial occasions, and can ensure the controller is stable, reliable, and durable to keep working.
Real-time synchronous feedback of remote output status and water level.
It can work independently without WIFI and realize the function of single-machine water level control.
The on-off of the outlet can be controlled remotely or manually (when the set water level value is not reached).
Support high-on and low-off to control drainage, or low-on and high-off to control water replenishment, or select time-limited control mode.
With remote upper and lower limit water level alarm APP push function.
Tuya APP can display current water level, boot water level, stop water level and upper and lower limit alarm water levels, limited running time over time, etc.
Two-way outputs, one for water level control and one for anti-dry burn.
Four control modes design, add water, water pump, time-limited water addition, time-limited pumping water.
The master account can share the device with others, and the device can only be added to a master account.
Features:
Name: water level controller
Material: plastic
Installation ways: 35mm Din-Rail install
Voltage: AC220V; <2W
Water level display: 0%, 25%, 50%, 75%, 100%
Water level control ranges: 25%, 50%, 75%, 100%
Time limit: 0-720minutes, must be set on mobile phone APP, 5 minutes settings
One-way output delay time: 0-30s
Working temperature: -10℃ to 50℃
Wifi Standard: Wifi 2.4GHz B/G/N
Item Size: 89*55*44mm / 3.50*2.17*1.73in
Package size: 100*100*50mm / 3.94*3.94*1.97in
Package weight: 300g / 10.58ounce
Packing list:
1 * Water Level Controller
1*cable
intelligent water level sensor, leak alarm
Stock:

In Stock

Model:

ROCKSON-WF96L

Dimensions:

100.00mm x 100.00mm x 50.00mm
Tags:
sensor
,
water level
,
smart
,
alarm
,
leak
,
flow
,
tank
,
transmitter
,
DIN RAIL
,
WF96L
,
wifi
,
smart life
,
level sensor
,
wifi
,
home automation
,
home automation Algeria
,
module
,
tuya algeria
,
tuya
,
swimming pool
,
irrigation smart
,
smart agriculture algeria